Note: The Queens meeting time has changed to 11:30, beginning with the March 10 meeting, which features a talk on the implications of growth hacking concepts on Libertarian Party progress and beliefs. Full announcement:
Please join us on Saturday, March 10, 2018 from 11:30 a.m. to 1:30 p.m. to hear John Clifton speak on the topic of "Libertarian Growth Hacking in the Post-Paul, DeBlasio and Trump Era." The event will take place at Takara Sushi located at 150-11 14th Avenue, Whitestone, New York.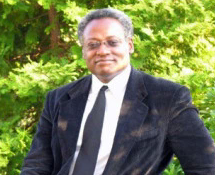 With the major political events of the past decade, the game has changed as far as how to best develop the Libertarian Party and movement. This involves drawing from the concept of "growth hacking," or rapid experimentation to determine the most efficient route to success. Can such ideas or projects be adapted to benefit pro-liberty campaigns and organizations going forward?
Clifton discusses how the Ron Paul movement, Tea Party, the populist trend that elected Trump, and even the rise of Mayor DeBlasio have each served as a "proof of concept," or as completed test cases for how to build the LP and get more Libertarians elected. Applying these trends using a growth hacking mindset, specific new, but proven techniques will be overviewed, such as reverse triangulation, the BOSS approach, self-reimbursing campaign financing, creative branding, and leveraging local resources, etc., to advance pro-liberty candidates and causes.
The event will take place at Takara Sushi located at 150-11 14th Avenue, Whitestone, New York. Mr. Clifton will speak for 45 minutes followed by 45 minutes of interactive conversation. Many educated and experienced people are being invited to participate in the discussion.
While we will pass the hat, there is no mandatory donation. However, all attendees must purchase $10.00 in food and drink over the two hour period. There is street parking and a reasonably priced parking lot across the street. You can travel there by taking the Q15A bus out of Main Street, Flushing (7 Subway Line) at the Southwest Corner of Prince Street at Roosevelt Avenue (which will let you off on the corner of 150th Street & 14th Avenue) or by taking the Q76 bus from either the 165th Street Bus Terminal or from the subway station at Jamaica Avenue & 179th Street (you should get off at the corner of Cross Island Parkway & 150th Street & walk to 14th Avenue).