The Hill reports on the import of  a "may issue" gun permit case to all who hold libertarian beliefs: 
Today, only eight states including New York are "may issue" for gun carry permits — meaning government officials "may issue" permits to applicants but are not required to (and hardly ever) do so. Litigation over what the Second Amendment means and requires is mostly limited to those states who are ruled by mega-cities. A law-abiding citizen who passes a background check in those states is still subject to a discretionary and random government decision about whether that person has "proper cause" to carry a firearm for self-defense.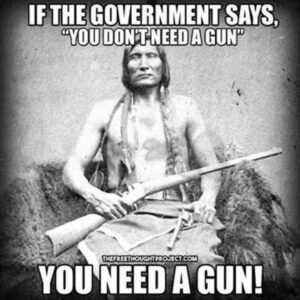 That means New Yorkers must distinguish themselves from their fellow citizens and be rationed a constitutional right by bureaucrats. In New York, gun licenses are restricted, expensive and the process is riddled with politics and bribery, making licenses inaccessible to most. This led to the judicial saga now before the U.S. Supreme Court of New York State Rifle & Pistol Association (NYSRPA) v. Corlett and a fundamental question for the Court to answer — is the Second Amendment a right of the people, or a privilege of the elite?
When the Court announced it would hear NYSRPA v. Corlett, New York Governor Andrew Cuomo said, "The streets of New York are not the O.K. Corral and the NRA's dream of a society where everyone is terrified of each other and armed to the teeth is abhorrent to our values."
Actually, the murder rate in today's New York City far exceeds that of any cattle town in the Wild West. In 2021, shootings are up almost 70 percent over 2020. Compared to 2019, murders are up nearly 50 percent. People are concerned for their safety. New York is not alone, violent crime in urban areas is surging nationwide. Record gun sales demonstrate that Americans are taking advantage of their Second Amendment rights for self-protection, many for the first time…