Our own Dr. Philip Schoenberg has written a large blog entry reconsidering aspects of the Judge Kavanaugh confirmation episode of 2018. Below is the introductory section to the essay, the rest of which can be downloaded here.
In my education career, I have been the victim of kangaroo courts and selective interpretation of eyewitness evidence.  Therefore, I know from personal experience that eyewitness testimony is not necessarily the most reliable and justice often serves the needs of the administration rather than the truth.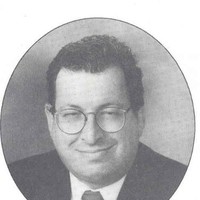 I would like to think that I am impartial in regard for this.  I was a supporter of Bill Clinton when the bimbo eruption occurred in 1998 but one bimbo one too many proved too much for me to believe him not guilty of what was alleged against him, especially when he had to admit he did have sex with that woman.
I have finished taking notes on PBS Frontline Program of "The Great Divide: From Obama to Trump" (2020),The Education of Brett Kavanaugh: An Investigation by Robin Pogrebin and Kate Kelly, two Washington Post reportersof the liberal-leaning Washington Post (2019), and Justice on Trial: The Kavanaugh Confirmation and the Future of the Supreme Court (Washington, DC, 2019) by Mollie Hemingway, senior editor at The Federalist, a conservative blog, and Carrie Severino, chief counsel of the judicial Crisis Network, a conservative lobbying group. I have listened to some of the eight hours of testimony of Christine Blasey Ford and Brett Kavanaugh. I also listened to the speech of Senator Susan Collins. I also read Jodi Kanto and Megan Twohey, She Said: Breaking the Sexual Harassment Story that Helped Ignite a Movement (New York: Penguin Press, 2019) in which many of those that gave the book five star reviews felt that the section devoted to the accusations against Kavanaugh was not as well done or developed as the rest of the book and should been left out.  I am now ready to give my judgment on the Kavanaugh case.
Prologue
I remember seeing Advise & Consent, a 1962 American political drama film based on the Pulitzer Prize-winning novel Advise and Consent by Allen Drury, published in 1959. The film was adapted for the screen by Wendell Mayes and was directed by Otto Preminger. Allen Drury was prescient in observing how politicians justify the means they use by the noble ends they intend to achieve.  Henry Fonda is nominated as Secretary of State by a dying president to bind the foreign policy of his successor.  He is too liberal for a senator played by Charles Laughton.  He digs up Burgess Meredith who alleges that Fonda belonged to a commie cell.  His testimony is disproved but things go downhill when a US Senator commits suicide because he will be outed as gay unless he votes a certain way.   In the end, the vote is a tie in which the vice president votes no because he has learned that the president has died, and he wants to appoint his own Secretary of State.
Today, when a Supreme Court justice is nominated, he or she can expect the most outrageous things will be said about him or her while his family, his supporters, and senators who will vote for or against him will be harassed far beyond the bounds of decency. The more things change, the more they remain the same.
I also remember reading Up Country by Nelson DeMille.  A highly decorated officer is asked to assume an important executive position within the president's administration.  Rumors swirl about that he may have committed war crimes while serving in Vietnam. Although he has regretted his action and made contrition, he still found out and is punished for his crimes.
Thus, we have a real-life version of these novels in the case of Brett Kavanaugh, did he or did he not engage in a series of inappropriate sexual actions and assaults? …More