Meet the Queens Libertarians
Members and supporters of the Queens Libertarians, a partial list: 
Dr. Tom Stevens (1956-2019) was an attorney who past served as Chair of the Pennsylvania Libertarian Party, as a local GOP party leader, and as a Presidential candidate of
the Objectivist Party. Stevens previously was also active in the "United We Stand" movement of Ross Perot. After joining the LP in 2003, he served two terms on the LPUS Judiciary Committee, having been elected in 2006 and re-elected in 2008. He since served as the elected Chair of the LPQC (later as President of the Queens Libertarians).  Stevens was crucial in fighting off a monumental effort by the Republican Party to keep the PA LP off the ballot in 2012, for which he was commended by Third Party Watch and Gary Johnson.
John Clifton is a two time Libertarian candidate for US Senate in New York (2000, 2010), for Governor (2006), NYC Comptroller (2009), and State Comptroller
(2014). Clifton is a Navy Veteran (six years, on Poseidon and Trident II class submarines), and social worker (in homeless outreach, mental health, drug counseling, and foster care prevention over the past 15 years), serving in a supervisory capacity in both fields. He has also been active in network marketing, real estate and internet freelance work. In 2003, Mr. Clifton was elected state chair of the Libertarian Party of New York, and continued in that capacity through 2006. He remains active in civil liberties and related liberty issues.
Alden Link was the Vice-Presidential Candidate of the Objectivist
Party in 2008 and 2012 (and on the ballot in Colorado & Florida) and was the nominee of the Libertarian Party of New York for Lt. Governor in 2010. He pilots his own private planes, and has lectured extensively on nuclear energy.
William K. Schmidt, a libertarian Republican, came very close to being elected Mayor of Peekskill. He served as a Peekskill Councilman and on the Westchester County Human Rights Commission. He was a Claims Manager at the NY Liquidation Bureau and is a graduate of St. John's University and Peekskill High School.
Larry Sharpe is Managing Director of Neo-Sage® Group, Inc. and the New York Libertarian Party's 2018 and 2022 Gubernatorial Nominee.  He acheived the goal of obtaining 96,000 votes for Governor, Giving the LP permanent ballot status in the state for the
first time in the party's history. Mr. Sharpe is a University of Maryland alumnus and is a Guest Instructor at Columbia's Graduate School of Business. He served as a US Marine for 7 years, after which time he was honorably discharged. He became an English teacher before ultimately entering the business world. Mr. Sharpe founded Neo-Sage, a training and consulting group, in 2004.
Michelle Yaskel is a founding member of the original LPQC in 1995, and is the coordinator of the annual Christmas toy drive held since 2001. She is also writer on lace-edged loom potholder designs, and a singing enthusiast who participates in amateur singing contests.
Philip Schoenberg, Ph.D., a professor of American Government and History over the years at various colleges in the New York metropolitan area, consultant to the PBS program The American President, and an expert on the Presidents. Since 2000, he has been a professor of American Government, Global Civilization, and American Technology at the Vaughn College of Aeronautics and Technology.  See his profile.
Alton Yee is former Brooklyn Libertarian Party Chair (and 2018 Treasurer), as well as a past Secretary of LPQC. Yee is an expert on
the late tax honesty advocate Irwin Schiff and his magnum opus, The Federal Mafia: How the Federal Government Illegally Imposes and Illegally Collects the Income Tax. Yee says "this is a free download and I want everyone to be familiar with Schiff's basic premises and see what a passionate patriot he was." Here's the link: http://www.paynoincometax.com/federalmafia.htm
Frederick Cookinham is a New York City walking tour guide, and the author of THE AGE OF RAND: IMAGINING AN OBJECTIVIST FUTURE WORLD (2005), and MAN IN THE PLACE OF THE GODS: WHAT CITIES MEAN (2016). Fred applies his MA in American History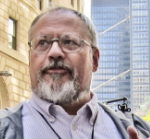 to walking tours, specializing in New York's colonial and Revolutionary history. He gives five Ayn Rand tours, showing how Rand fictionalized real sites in the Grand Central, Wall Street, and other neighborhoods, for Atlas Shrugged, and showing the changing styles in architecture that form the historical background to The Fountainhead. He lives in Woodside, Queens with his wife Belen. His site: http://indepthwalkingtours.com/
Stacy Vila is a retired teacher who (along with her son Zachary) brings wit and specialty knowledge to the Queens Libertarians, on topics ranging from critiques of Agenda 21, to liberty youth
outreach, Public Policy, The United Nations (speciality Codex Food Code), Politics, and The Sciences. She has experience in numerous fields including, but not limited to: Business, NonProfit, Political, Government, Health/Medical, Science Research, Journalism, Education, and Data/Statistics.
Becky Akers was a free-lance writer, US Constitution expert, fierce TSA critic and historian whose work has appeared in the Christian Science Monitor, the Washington Post, Barron's, the New York Post, American History Magazine, the Independent Review, Military History Magazine, the Ottawa Citizen, lewrockwell.com, forbes.com and many other publications and websites.
Tom Rossman, a recent Vice Chair of LPQC, who also worked to develop the Westchester chapter of the LP in New York, is an emerging global thought leader in improving
political and economic decision making and has spent his career studying and investigating how people around the world can think and interact more effectively. As a young executive in finance during the 1990's, Rossman was an early champion of developing markets, investing in the newly emerging countries of Latin America and Asia far ahead of the crowd.
Mark Axinn, five time elected state chair of LPNY, and frequent LP petitioning coordinator in NYC, is an attorney and a long time supporter of the Queens Libertarians.
Rev. Addison Quale is an Ordained Minister in the Reformed Church in America and served as Youth Minister in The Reformed Church of Bronxville. Rev. Quale is a Senior Broker at Euro Pacific Precios Metals, LLC, which is Peter Schiff's physical gold and silver investment firm.
Augustus Invictus has spoken multiple times at the Queens Libertarians. He is the publisher of The Revolutionary Conservative,
as well as an attorney, writer, and political activist in Orlando, Florida. Best known as a radical philosopher and social critic, Invictus is a member of the right-wing of the Libertarian Party. In 2016 he ran for the United States Senate in Florida as a Libertarian, and he is a former Chair of the Libertarian Party of Orange County.  A Southerner and a father of five children, Invictus contends that revolutionary conservatism requires a shift in perspective from the exaltation of abstract ideologies to a focus on our families and community.
Natale Corsi is a Mixed Martial Arts Legalization Advocate, past Liberty Outreach Coordinator for LPQC, and Vice-Chair of Long Island Libertarians. He obtained a Bachelors Degree from St. John's University. Mr. Corsi is a Mixed Martial Arts and Brazil Jiu-jitsu competitor and has been an active member of the Martial Arts Community since 2004. He is a former Coach and Manager of American Top Team (Franklin Square, New York) and is the current Assistant Coach of Blade fist Muay Thai (New Hyde Park, New York).
Sam Sloan is a past Treasurer of LPQC, as well as a writer, blogger, Chess educator, world traveler, frequent litigator, activist and candidate for office. He knows 14 languages, has authored several books (through a self publishing company he owns), and is one of only two non-lawyers to argue a case before the US Supreme Court. In New York his most recent campaign (2016) was for Congress in the Bronx in the Democratic primary.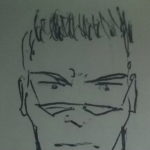 John K. Wilson, movie and soap opera actor, skilled bartender, animal rescuer and activist, ran several times as the LPQC endorsed libertarian candidate for New York State Assembly District 37 in Queens (last campaign was in 2014). His most recent film is Trouble Creek (2017).
More profiles to come.