Join us on our January 11 Meeting:  Saturday, 11:30 am – 1:30 pm,  at the Takara Sushi located at 150th and 14th Avenue, Whitestone (Q15a, Q76 to 150th St and 14th Ave)  Note: this is to be our last meeting at Takara. Please spend $10 in food or drink to support the venue.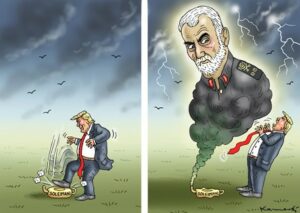 John Clifton, Chair of Queens Libertarians and past LPNY Chair, leads a 'Junto" style open discussion about the 2020 Presidential primary race, and candidates for President, especially regarding to foreign policy issues, entitled, "Which 2020 Candidate is Truly Anti-War?" The situation with Iran, Iraq and Syria are among the items to be explored.
PS: In addition, a lucrative petitioning opportunity is available for those inclined to help a certain Presidential candidate, who has been critical of US interventionism, get on the ballot in the upcoming NY Democratic primary. Those interested in participating are encouraged to attend, or contact Mr. Clifton at mrjclifton@yahoo.com.