In light of unexpected service issues that emerged with Tu Casa, and the apparent end (for now) of the COVID mandates, QL members have decided to test out three different locations for our monthly meetings, then decide on the best one to continue with from 2023 onward. Two of the three remain in the Kew Gardens/Forest Hills area, while one is located in Flushing, and all stay within the basic central region of the borough. Meeting time remains on the second Saturday, at lunch time (12:00 – 2:00 pm).
The October 8 meeting will be held at Eternity Halal Indian Restaurant, and the topic will be "Growth Hacking Liberty 2.0" by John Clifton. He will review creative techniques for political movement growth he introduced in remarks on the same matter four years ago, with comments on subsequent events and current new wrinkles. Eternity is not far from Tu Casa (120-35 83rd Ave by Lefferts Blvd, about a three block walk up from Metropolitan Ave) and is basically right at the Kew Gardens LIRR station, so is accessible by the same two buses (Q10 or Q54). Menu can be checked out here.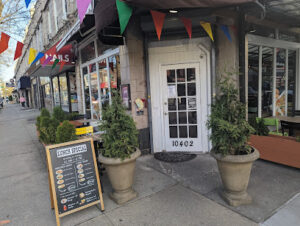 The November 12 meeting will be at the "other" OBA Grill at 104-02 Metropolitan Ave in Forest Hills, with the same cuisine as the one in the Queens Blvd area (Mediterranean Grill). Topic will be "Authoritarianism and Democracy" by Robert Luster, which features his exploration of ideologies, and his view as to why libertarianism never seems to arise in countries like China or Russia. Location can be reached by the Q54, and the Q23 (two blocks away), and menu options are here. Both this OBA, and Eternity appear to be quieter facilities than previous venues QL has utilized.
The December 10 meeting, which will once more double as our Christmas or Holiday luncheon, is tentatively planned to be at the Lake Pavilion Chinese Restaurant in Flushing at 60-15 Main St (NE corner of Main St and Horace Harding Expressway/LIE). Venue is accessible by the Q44 and Q88 buses, as both stop at that corner, and their menu is here. No speaker is scheduled for this social year-end gathering, but it will serve for QL to celebrate the end of Michelle Yaskel's annual toy drive, and to decide on our permanent meeting location. As always, "details and directions" for our meetings can be found on our meetup events page. 
UPDATE: Upon further review, Lake Pavilion will not be our December location. QL will meet at OBA Grill on Metropolitan Ave, details to be announced.