Join us on Saturday, July 9, 2022 at 12:00 pm (noon) at Tu Casa Spanish Restaurant (119-05 Metropolitan Ave in Kew Gardens, New York) to hear Philip Ernest Schoenberg, PhD speak on the subject, "The Six Dooms of Earth Day 1970 that Never Happened." According to Dr. Phil,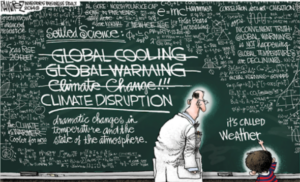 "On April 1, 1970, the first Earth Day, six dooms were predicted within a decade. Doesn't this sound familiar to us today; Back then, they were fresh and imminent: We were warned of a new ice age, overpopulation, famine, running out of natural resources especially oil, poverty growing, and pandemics will sweeping the globe. Doom was around the corner and we had to do something about sacrificing everything material and spiritual to save humanity and the planet."
Dr. Philip Ernest Schoenberg will explain why none of this never happened, including the COVID crisis that doomsayers and prophets of gloom kept on saying was bound to happen unless we sacrificed everything to survive these forth coming catastrophes.