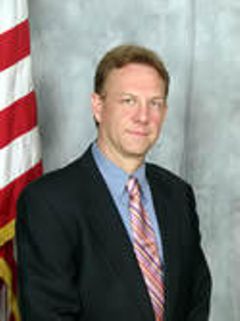 Join us on Saturday, November 14, 2020 at 11:30 a.m. at Takara Sushi located at 150-11 14th Avenue, Whitestone, New York to hear William K. Schmidt make a presentation regarding the theme "2020 Election Analysis—What is the LPNY's Path Going Forward? "He will speak for 45 minutes followed by 45 minutes of interactive conversation. Is there hope left, or plans to deal with the setbacks of this election?
William K. Schmidt, a libertarian Republican, came very close to being elected Mayor of Peekskill. He served as a Peekskill Councilman and on the Westchester County Human Rights Commission. He was a Claims Manager at the NY Liquidation Bureau and is a graduate of St. John's University and Peekskill High School. Schmidt has served on the LPNY State Committee, and on the Larry Sharpe 2018 campaign for Governor. He is currently Treasurer of the Westchester LP. More details and directions here.
Notes: QL tentatively plans to return to the Forest Hills (Irish Pub) location, but that is still delayed due to COVID complications. QL will also use the November meeting to receive toys for the Annual Toy Drive.